Heehaw, an Edinburgh based video and film production company, that tells stories 'through video, animation & motion design', visited Winton Castle twice over the summer. Firstly, for their second post-lockdown staff party then for two weeks of film production for their feature film.
Heehaw describes itself as 'a collective dedicated to the creative arts using their talents to produce impactful videos, animations, branded content and campaigns for our clients'. The firm's impressive client list includes the United Nations, Hilton, Red Bull and the BBC.
Toby Trueman, Heehaw's Managing Director, shares their experiences of Winton Castle.
Heehaw's staff party in Winton's Walled Garden
"For the team reunion, we wanted to find somewhere a bit special, a bit unique with plenty of character and away from the centre of town. We found Winton in East Lothian and its stunning Walled Garden, and it just seemed perfect," says Toby Trueman from Heehaw.
"We didn't tell the staff where we were going the first time we visited (we've been twice now!). They just arrived on a coach. The sun was shining and the garden was set up beautifully, with a drink on arrival – you couldn't go wrong!
"Our second staff party this year was as much a celebration of getting through a busy work period and taking the chance to hang out as a company. Something which doesn't happen often enough!
"We had a marquee set up with a bar and a BBQ, plus lawn games. The objectives were simple, let our hair down and forget about the world of work for a day!"
Winton chosen as a location for Heehaw's feature film
"After visiting for the staff summer party, we felt Winton should be a priority as a potential film location for our upcoming feature film. We knew it had all the character we needed, plus the Castle is used to running events and so is well set up for the needs of a film set, with plenty of toilets, parking and experience with caterers!
"Winton has so much beauty, both inside and out, and we knew we wouldn't have to do much in the way of film set dressing to get what we needed.
"The fact the Castle is a celebrated wedding and corporate events venue meant there would be no surprises on either side. This is something that can happen if a location is not used to handling a high footfall, no matter how respectful they may be!"
You can now watch the trailer for Heehaw's film, 'Meet You in Scotland', below. Watch out for the film release in 2023.
How large was your film crew?
"We had an average crew of 21 on site during the days filming at Winton. It was the key single location for the film, providing us with a mixture of internal and external scenes. The script moved us all around the castle, from top to bottom."
What do you particularly like about Winton?
"As before, the feedback is always really positive. It feels like a wee holiday when you're out there in the sunshine surrounded by the greenery with the Castle in the background.
"Having shot there for two weeks it started to feel like a real home-from-home.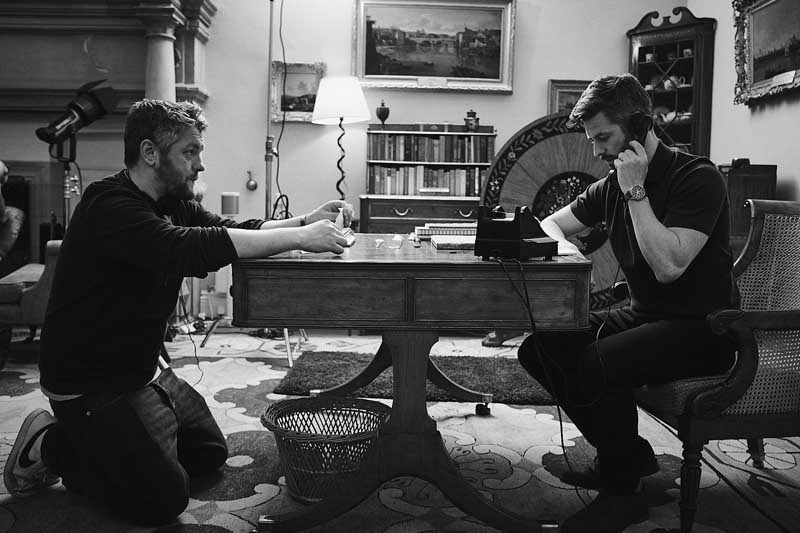 "Winton works brilliantly as a film location. Aside from all the necessary location character you'd expect from a 500 year old castle, the parking and facilities are brilliant and can accommodate a film shoot. Caterers are available and are familiar with where to set up, and there are plenty of staff around who are all experienced in handling events and high footfall.
"Another plus is that Winton Castle is only 30 minutes from Edinburgh, which makes getting people to and from the film set (as well as early call times) much easier.
"Winton has bags of character. Each room has something unique, and there are so many wonderful original features and oddities that it comes across brilliantly on screen. The fact that you can be in there, touch the books and use the furniture, and move things around if you want to (respectfully of course), is brilliantly helpful when setting up scenes for filming."
Follow Heehaw and Winton on social media to find out more on the feature film when it broadcasts in 2023.
You can see more on Winton as a TV and Film Location on Winton Castle's website.
Photo credits –  Sonja Blietschau. Thank you for letting us use your excellent photos!