Winton Castle was delighted to welcome Clare Blatherwick to Winton on Saturday for Diamonds & Darjeeling, a delicious afternoon tea with lots of diamonds for the guests, the first of an inaugural series of talks here on jewellery.
Clare is an East Lothian based jewellery consultant although she works all over the country. She set up her own jewellery business in 2017 after working for 10 years as Head of Jewellery for an international auctioneer.
"I am delighted to say that 'Diamonds & Darjeeling' was a big success with forty guests filling Winton's drawing room, and Clare was an absolutely fantastic speaker," says Fay Hardwick who organised the event for Winton and Clare.
"I presented a talk called 'The Fascination of Jewellery – Important Women Jewellery Collectors' which looks at the jewellery of four very different women and their motivations for collecting," says Clare Blatherwick. "Some of the protagonists may not be immediately known to all but certainly pieces in their collections will have been heard of."
Clare's talk covered the stories of Evalyn Walsh McLean, who owned The Hope Diamond and The Star of The East Diamond; Elizabeth Taylor, an avid jewellery collector; and Madeleine Albright, Secretary of State under President Clinton, who used her brooches to pass messages during political meetings. As Clare explained, Madeleine Albright was following in the footsteps of the Jacobites and Suffragettes who covertly displayed their beliefs through their choice of jewels.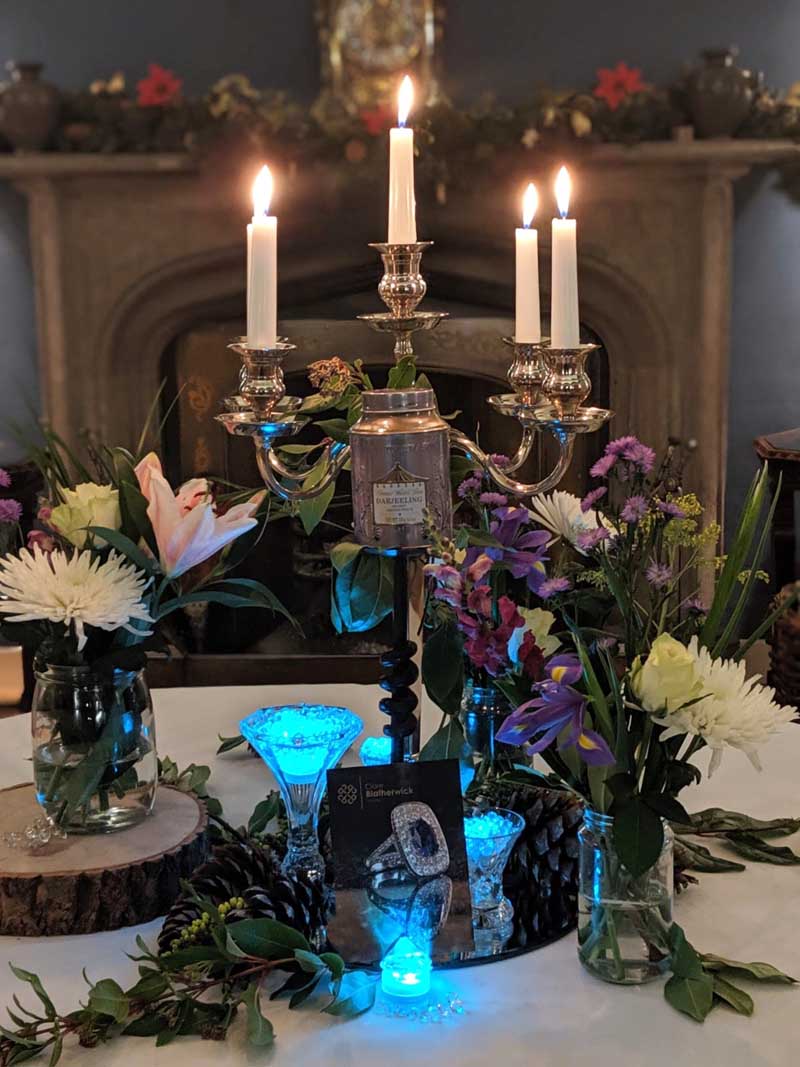 You can read Clare Blatherwick's blog about the dazzling afternoon here.