Mercat Tours recently chose Winton Castle for an away day with a conference, barbecue and Highland Games.
"The location of Winton Castle was perfect for us. We're a family-run, Edinburgh-based company and are always keen to work with and support like-minded businesses," says Kat Brogan, MD of Mercat Tours.
"We were joined by our full, 70-strong Mercat team; our Visitor Services team, Managers and Storytelling guides."
Mercat Tours is Edinburgh's original five-star walking tour company. Established over 33 years ago, the company's award-winning storytellers bring Edinburgh's history to life every day and are the only tour company partnering with premium heritage attractions: Blair Street Underground Vaults, Edinburgh Castle, National Museum of Scotland and the Palace of Holyroodhouse.
Mercat Tours are also a Living Wage accredited employer, have a 5 star Visit Scotland accreditation, and, like Winton, hold a Gold Green Tourism Business Award.
Kat Brogan continues: "The aim of the day was to review the year, discuss new developments and hear ideas from the team on how we can work to be the best we can be. We also wanted to reward the team for a busy season, relax and enjoy each other's company in a beautiful setting.
"The feedback from guests about the meetings, highland games and food was great! The team got really involved and loved having a laugh at themselves and showing off their 007 tumble skills."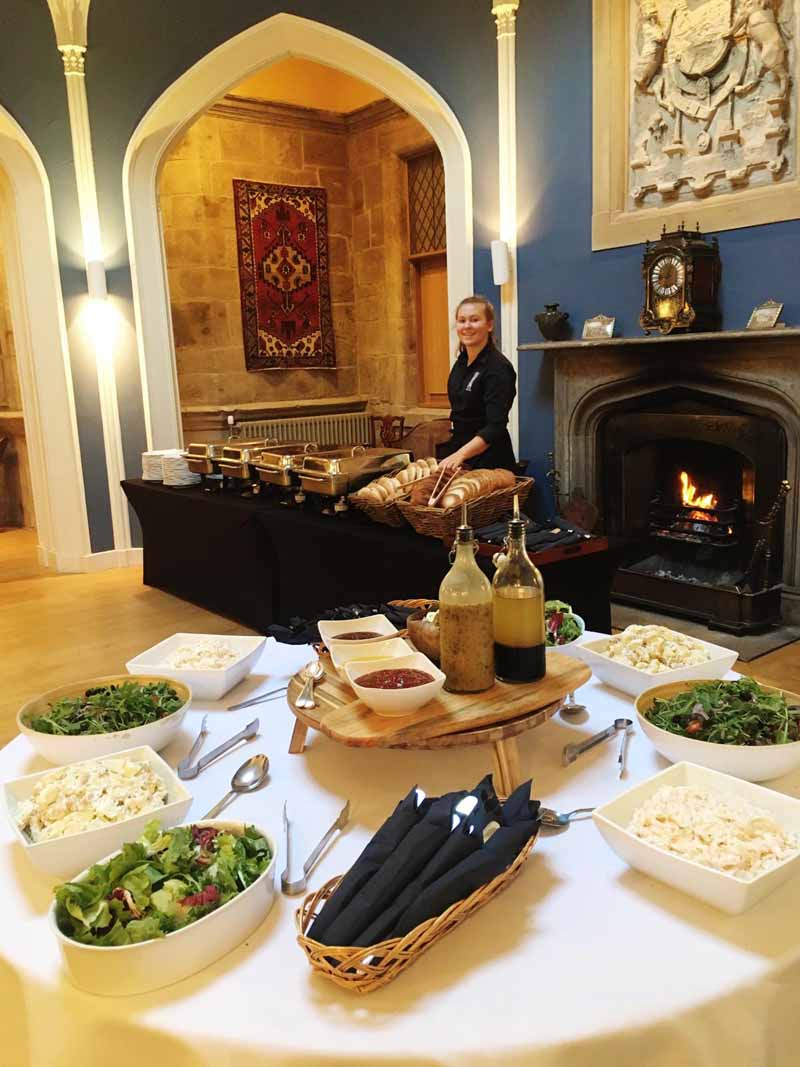 "We were bowled over by Winton's hospitality, friendliness and open welcome from all the staff. The grounds were so impressive (and not that cold for a Scottish November!) and the castle itself was fantastic.
"The 'Name, Date, Narrate' was an excellent activity. It was an Antiques Roadshow style ice-breaker; fun, educational and uniquely Winton – I'd suggest offering this to other guests."
Lady Dorothy Ogilvy had chosen six antiques from round the castle that helped tell Winton's 500 year history. The Mercat team presented their interpretation of each objects' history, then the real history was presented by Lady Dorothy via a video clip.
"It felt like a wonderful behind the scenes experience," says Kat. "Having exclusive use of the castle meant we had a beautiful environment to explore, relax and enjoy with a real sense of feeling 'spoiled'."
You can find out more about Mercat Tours and Winton Castle from their websites.