Ross and Rachel wanted to be married in a Scottish castle so chose Winton Castle in East Lothian for their ceremony and celebrations. This is the story of their wedding in February 2022 told by Rachel, the bride.
"I first visited Scotland from Canada when I was around twelve on a family trip to connect with our roots as my grandfather was from Clan MacMillan. Ever since then I always wanted to get married in a Scottish Castle," says Rachel.
"Ross was born in Selkirk in the Scottish Borders and we live in Edinburgh. When it came to choosing our wedding venue, I insisted on a castle while he wanted somewhere that was easy to get to for his family.
"When we walked out of our tour round Winton Castle, we both knew it was our top choice. It was in a great location, the 500 year old castle was beautifully maintained and decorated, and we liked having all the facilities on one floor.
"Ross particularly liked that there were separate rooms from the ballroom where people could relax and talk during dancing, so they wouldn't have to shout over the music.
"It also helped that they had a Winter Wedding bundle which made the venue fit within our budget.
"I inquired about 25 wedding venues and in total we saw five, including Winton. All of the other venues were nice but had elements that meant we'd have to compromise on our 'vision'.
"A common feature seemed to be that you could get married inside the castle but had to have your dancing and reception in a marquee or a cellar. I didn't want that; if I was paying to get married in a castle, I wanted to spend the entire event IN the castle!
"The wedding team at Winton was also very accommodating about some special requests we had regarding food which I appreciated.
"The wedding included our ceremony, a pub quiz, dinner, speeches and a ceilidh, all at Winton."
How many guests did you have at your wedding?
"I think we had somewhere around 60 day guests and a further 12 evening guests. My immediate family and several friends came over from Canada and the US. One friend came all the way from California and another came over from Germany.
"We occupied all the bedrooms in the Castle and several guests stayed in Broomrigg Farmhouse."
500-year-old Winton Castle has eight rooms with 8 classic bedrooms, many with four-poster beds and ornate plaster ceilings. Broomrigg Farmhouse is one of three grand country houses on Winton Estate and has been lovingly restored; it sleeps up to 8 guests. Around 50 guests can stay at Winton, including 16 in the Castle itself.
How well did Winton Castle and its hospitality work for your wedding?
"Absolutely perfectly, we couldn't have picked a better venue," continues Rachel.
"Firstly, I am so grateful to Fay, our wedding coordinator. She worked so hard to ensure our vision happened. On the day she was just perfect, always there helping and making sure everything went according to plan.
"The caterer did a fantastic job with the food; Ross remarked that it was the best Chicken Balmoral he'd ever had, and I was so happy they made Poutine for our evening snack!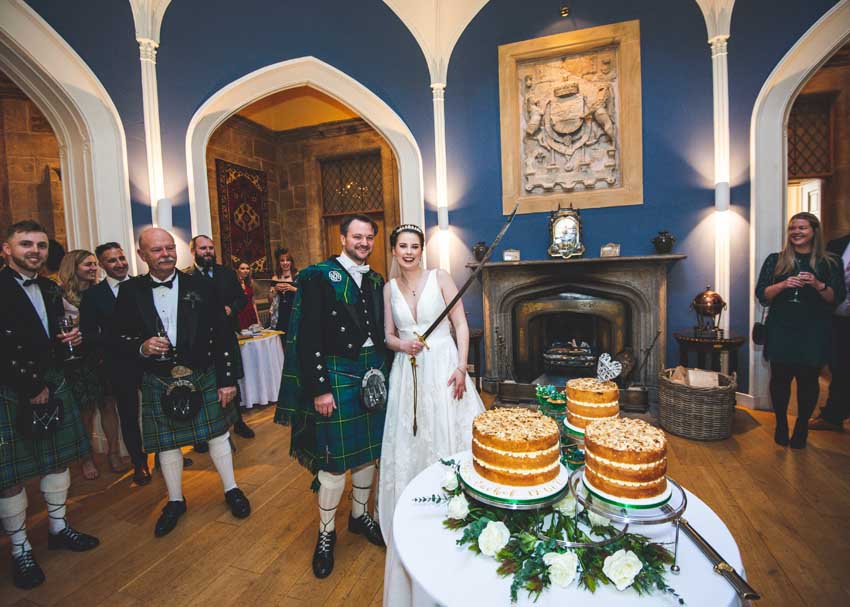 "The service was top notch. All our requests were taken care of. Feedback from guests has been overwhelmingly positive. Every guest has remarked on how amazing Winton was as a venue, and the castle particularly impressed our international guests.
"I don't honestly think I could pick a 'most memorable moment' because the entire day was so special and memorable. We've been told by several friends that it was one of the best weddings they'd ever been too."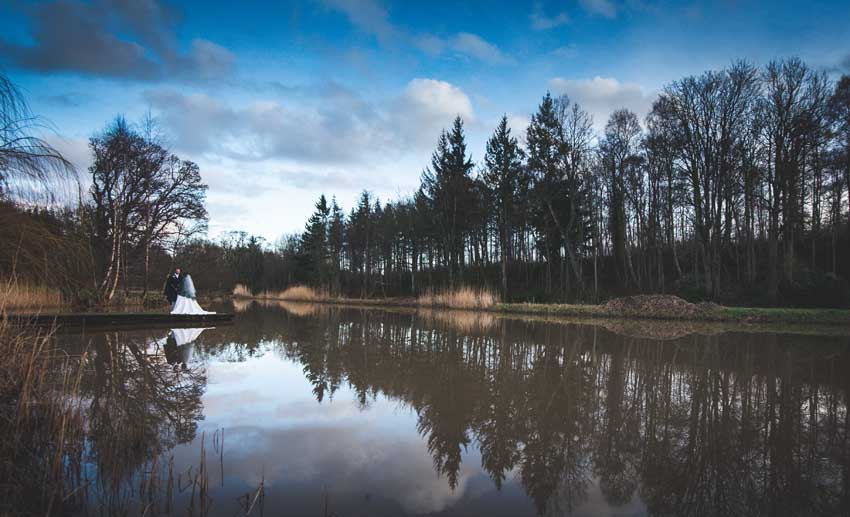 Is there anything particularly unique about Winton?
"You can really tell that the Winton team care about you having the perfect day," Rachel concludes. "They aren't there just to make money and move on to the next wedding. They really love Winton and they are so eager to share how amazing it is with everyone.
"Fay truly went above and beyond for us and I can't thank her enough!"
You can see more about castle weddings at Winton here.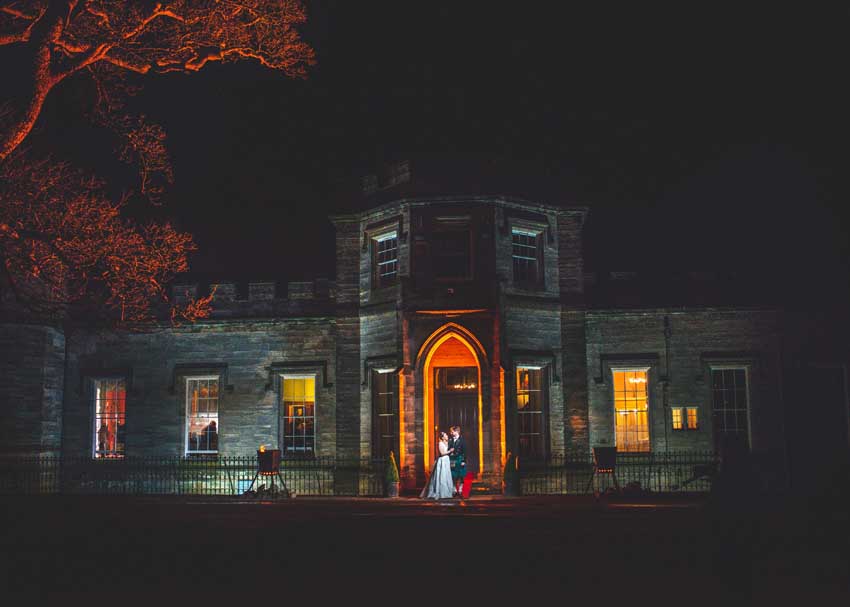 Photo Credits
We're very grateful to Ross & Rachel for their wonderful photos. Photo credits and thanks also go to Andy Allan Photography.